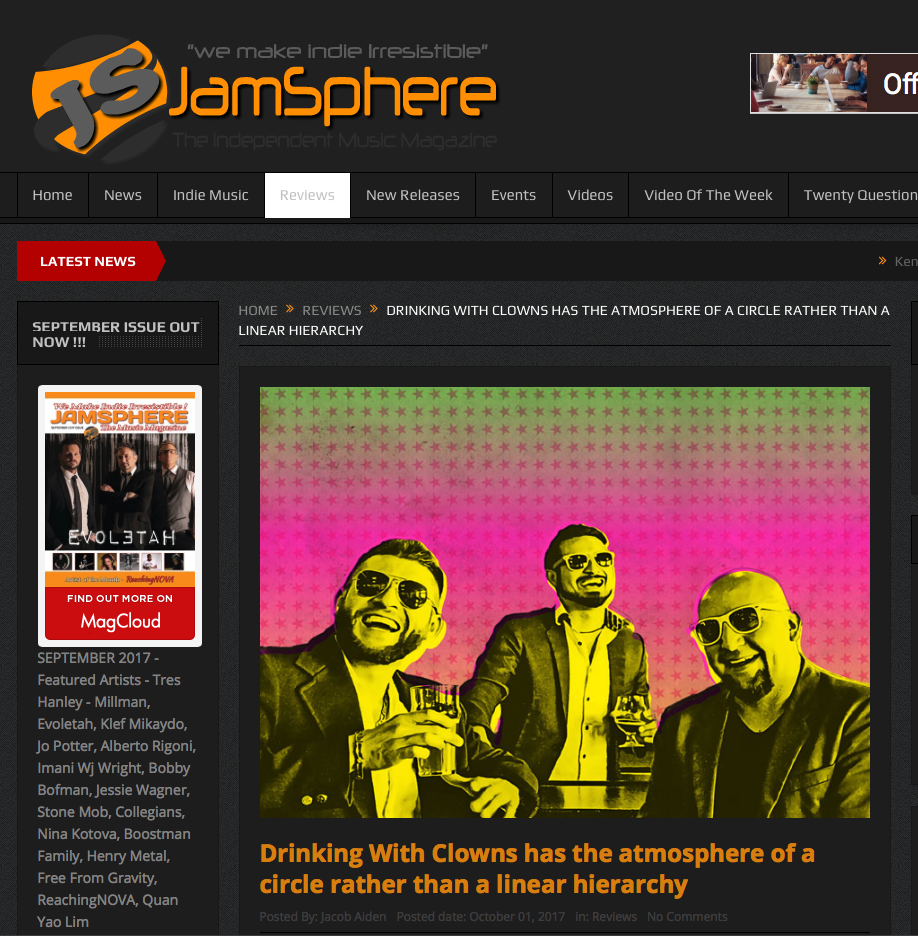 DWC featured in JamSphere Magazine: DWC has the atmosphere of a circle rather than a linear hierarchy
We are grateful for the review at Jamsphere Magazine!
Below is an excerpt from the review:
"The groove running throughout the album, is sexy without being sexual, it celebrates open-limbed movement rather than flirtatiousness or grinding or anything wet or heavy. This is music for the masses music which shuns exclusivity. Drinking With Clowns are about inclusion, participation, cooperation and sharing, and it comes shining through in their music.
Rhythmically mesmerizing and melodically captivating, Drinking With Clowns can go from the insistent slow burn of "Liberaté" to the rhythmic delights of "Tropical", and then onto the upbeat funk of "I Wanna" and "Out Of Control" before sliding towards the banging alternative sound of "Time To Go"."